SlightlyBurntOut has put together a list of top 10 rolling papers for all smokers to try. There are recommendations for all skill levels. You might even learn a little something about the creators of these popular papers.
Top 10 Rolling Papers 
We've put together a list of the top 10 rolling papers currently on the market. Rolling papers are an essential item in any smoker's arsenal. Whether you're an expert who rolls by hand or you just use a roller, picking the right paper is important. Of course, even those who use cones should still consider the type or size! This is our top 10 list, so if your favorite is not on here it's okay, there's plenty more to try! 
Raw Classic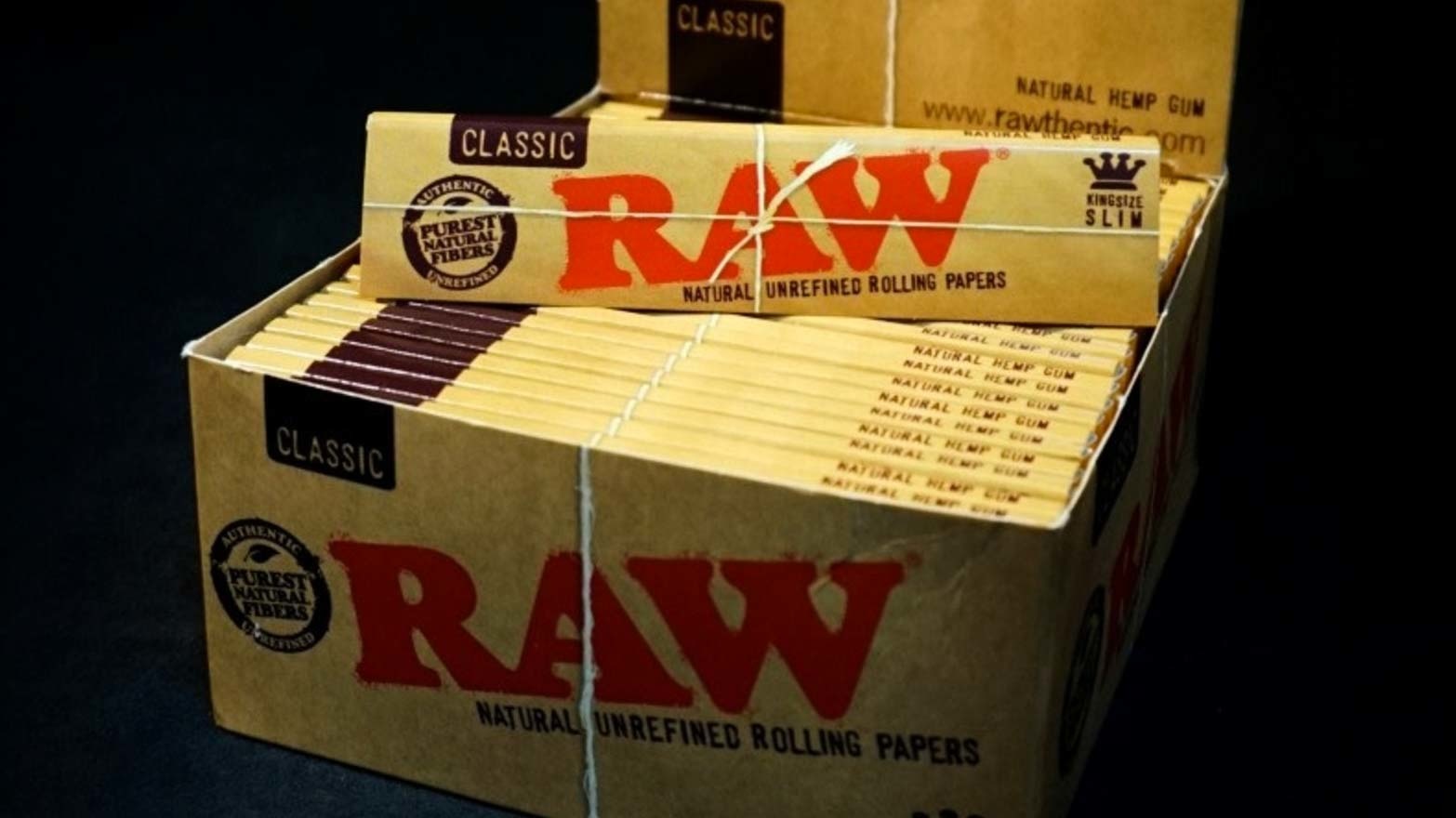 This brand needs no introduction. Raw rolling papers is synonymous with the community of smokers. It's safe to say that most smokers have used Raw at least once in their life. Most smokers probably have some Raw product in their kit, like Raw Classic rolling papers. These are the base line for most people. They are papers made from hemp that truly allow the flavor of legal herbs to be present. They are a thin paper, however still sturdy enough for an intermediate smoker to roll by hand.  
Bob Marley Original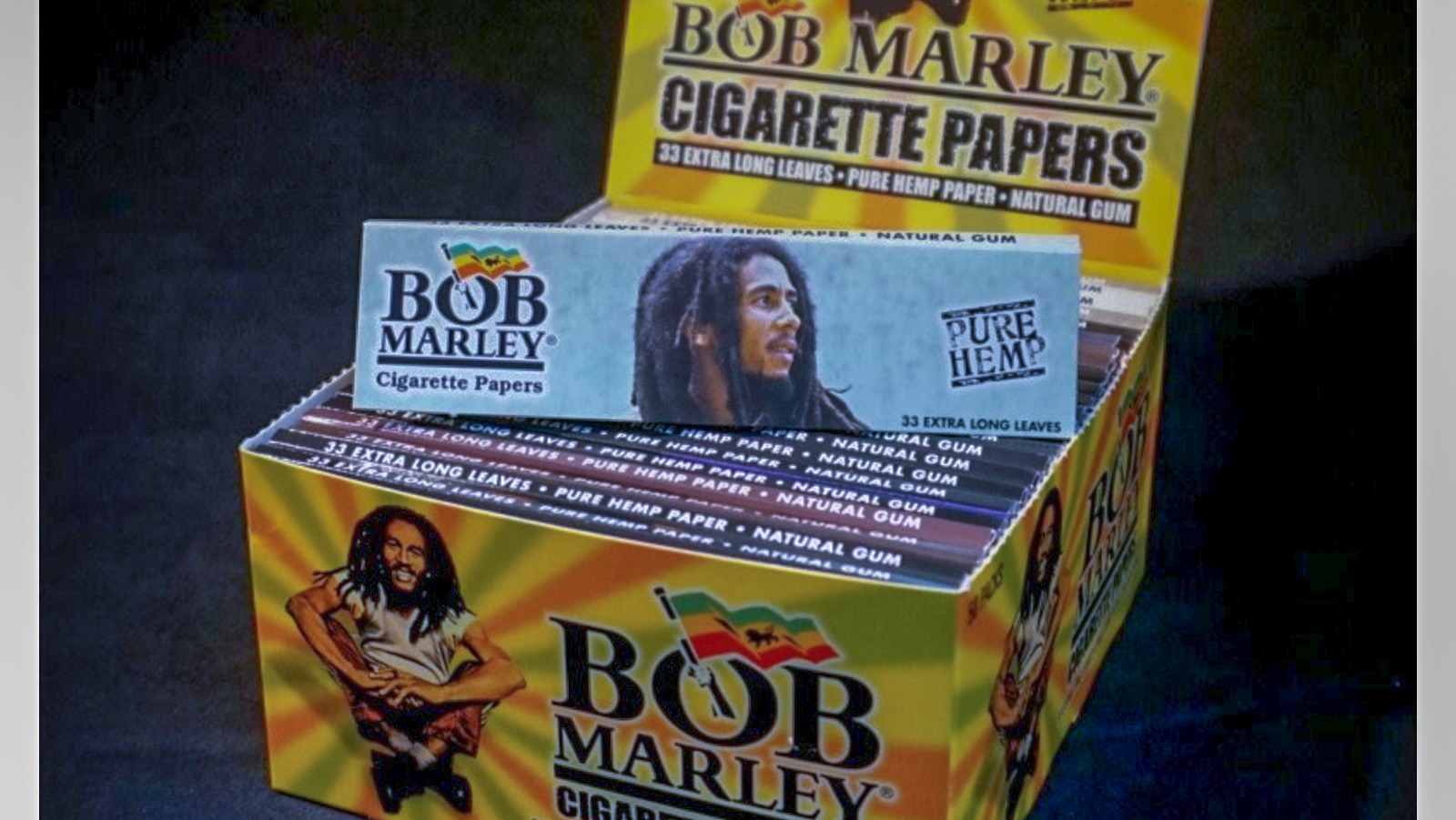 Another popular rolling paper that has a pretty recognizable name. Bob Marley has made the largest mark on marijuana culture. Cannabis was sacred to Marley and he was able to convey his message to the masses. Each pack of papers come with different quotes of wisdom from Bob Marley. The papers themselves are made from natural hemp and are "tree-free". Bob Marley Original papers are on the thicker side, perfect for a beginner to practice with.  
OCB Solaire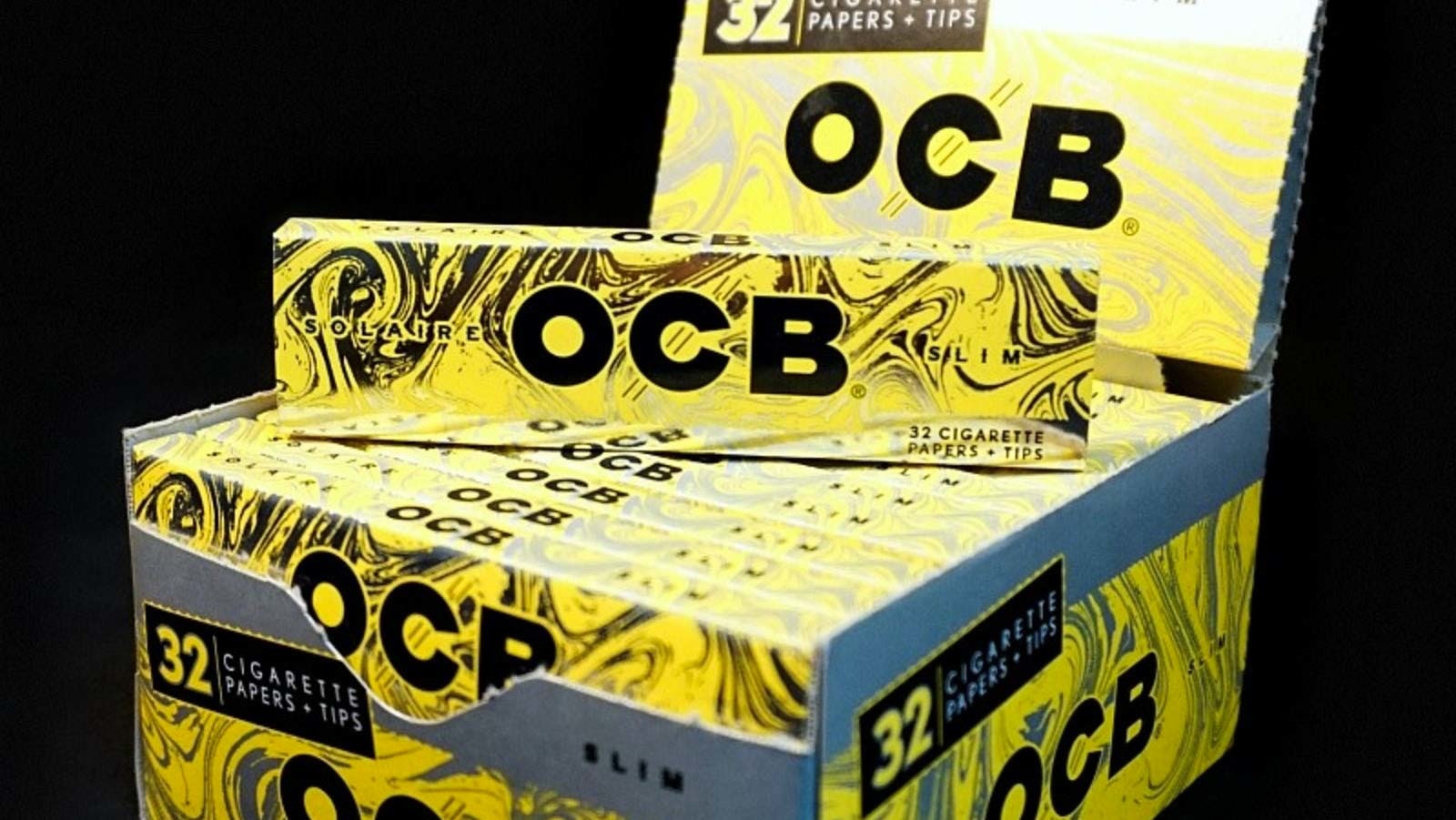 OCB Solaires are ultra-thin rolling papers that burn nice and slow for an enjoyable smoke session. They are made from natural wood fibers with acacia gum to help seal. While these are thin papers, surprisingly they are easy to roll. An intermediate smoker should have no issue at all with these papers. Like Raw Classic, they do not have a strong taste. The nice thing about Solaires is they come with filter tips right in the package. That should help prevent those pesky "scooby snacks"!  
Zig Zag Ultra Thin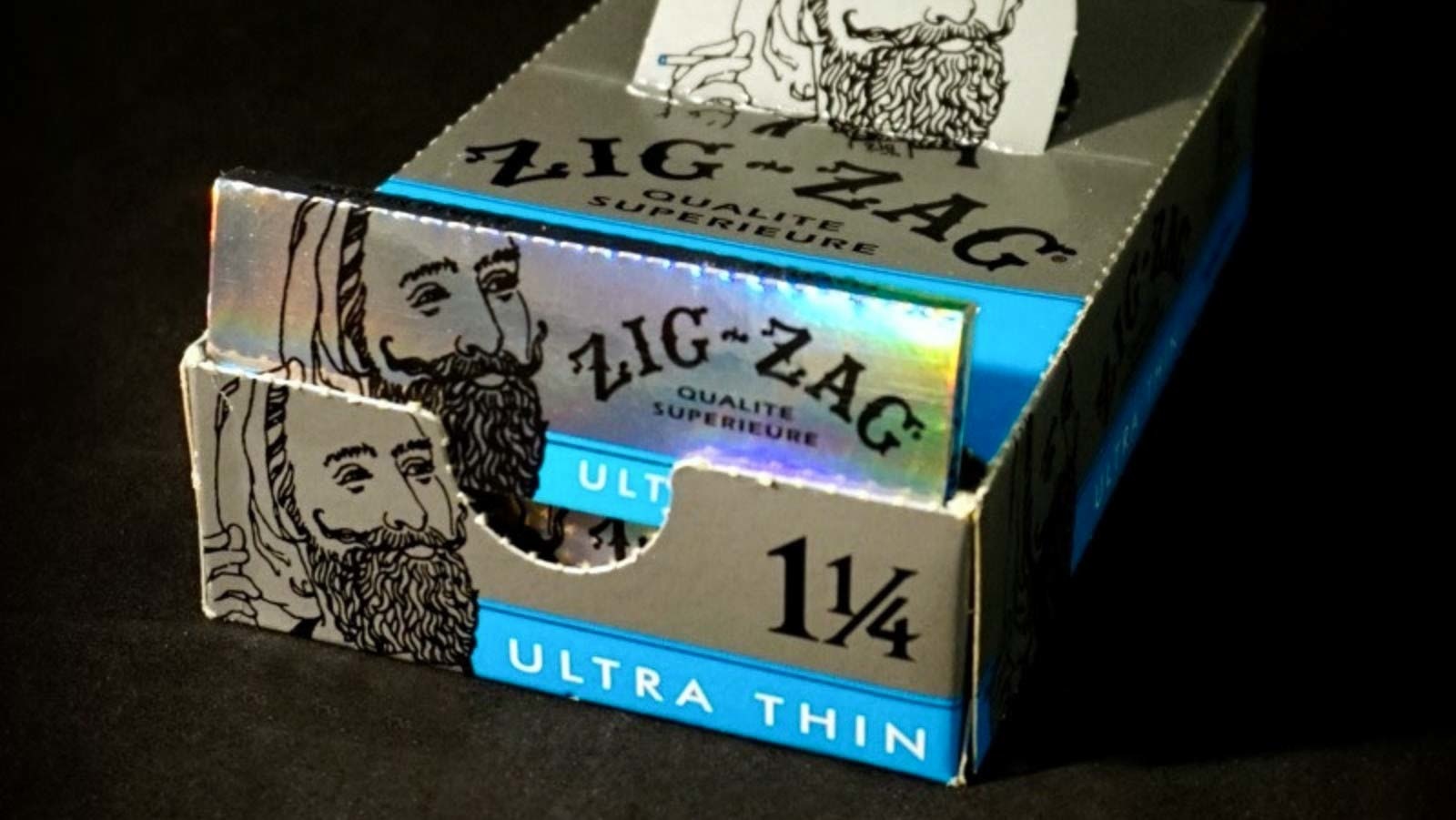 In 1894, Zig Zag was the first to introduce the interleaving papers we see in packs today. Originally, rolling papers came in a stack or like pages in a book that needed to be torn out. 6 years after, Zig Zag received a gold medal at the Universal Exposition in Paris! Then in 1906, they trademarked the name Zig Zag as a nod to their invention. Zig Zag Ultra Thin papers are exactly as the name states and they are slow burning. These translucent papers are made with fresh water from the Alps. They might be hard to roll by hand for a beginner but they are known for strength, so it's worth a shot!  
Job Gold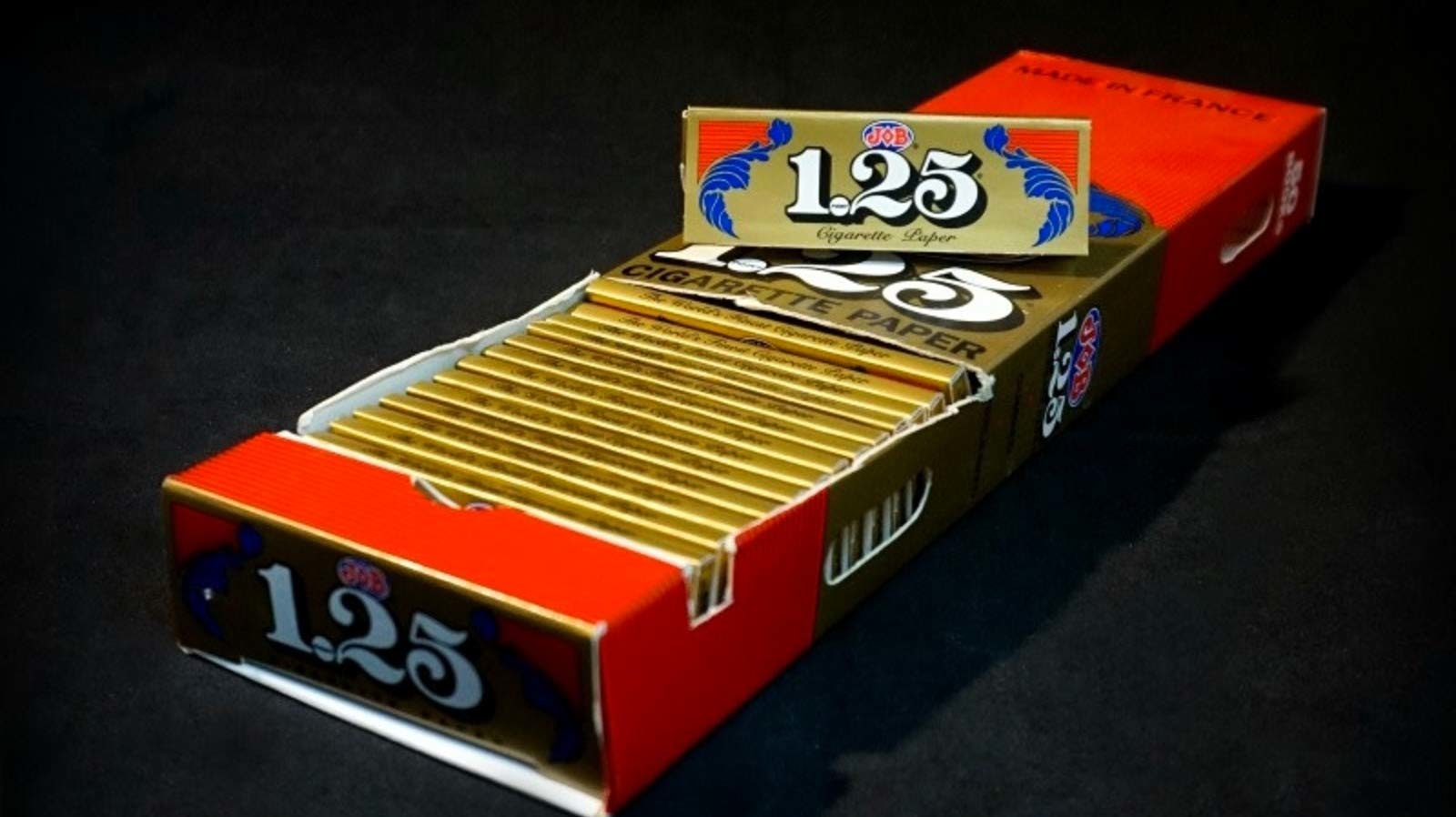 A fun fact about Job paper is the name! The creator of these pure rice rolling papers is Jean Bardou. The logo on the paper booklets were his initials "JB" with a diamond in-between. Interestingly enough, people mistook the diamond for a capital "O". This led people the start calling the papers JOB. In 1849 he officially adopted the name by taking out a patent for "Papier JOB". These rolling papers are made from natural wood fibers. Job Gold papers are perfect for a beginner to roll and are on the thicker side for my liking, however they roll a sturdy joint! 
Juicy Jay's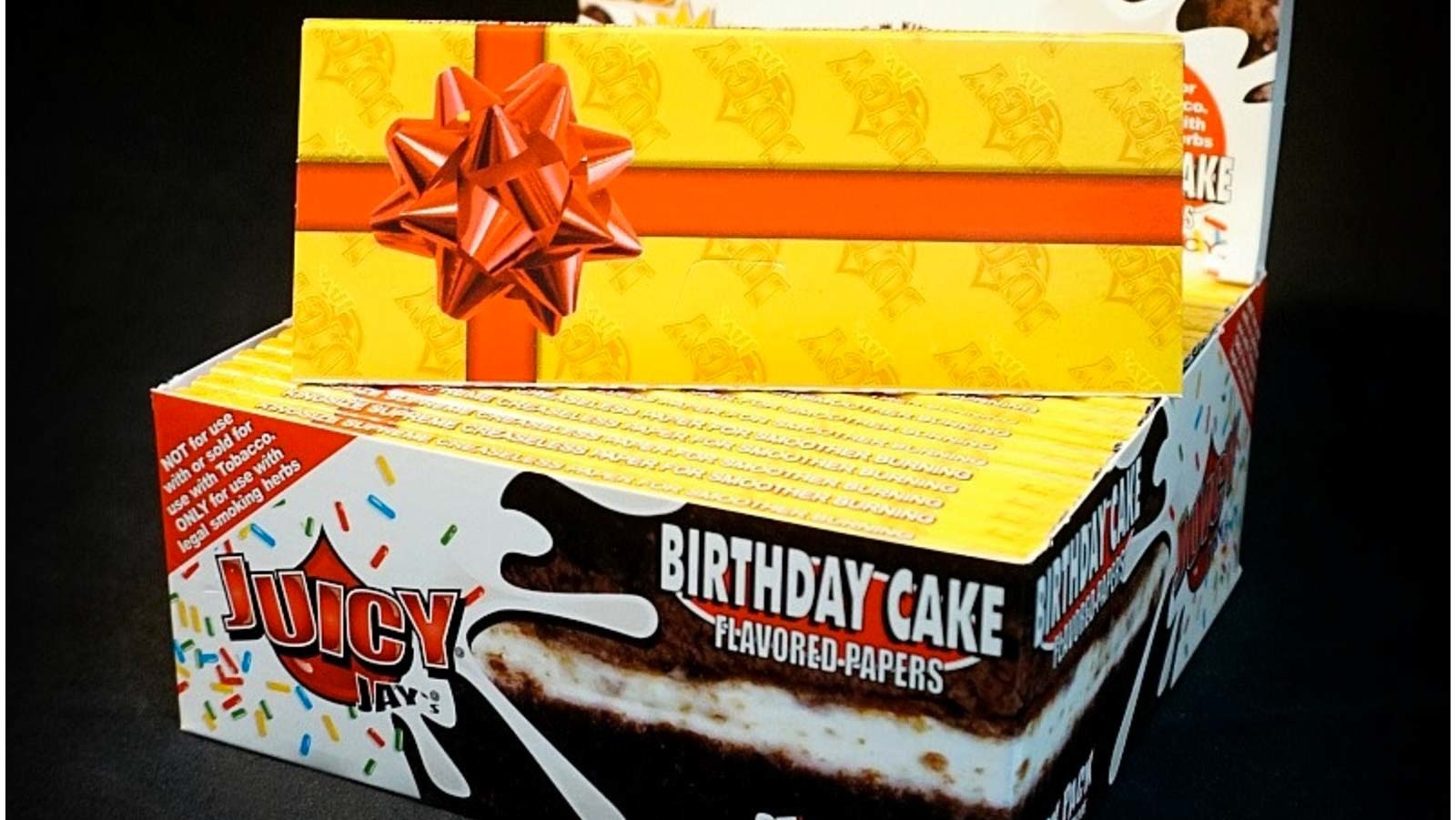 Juicy Jay's are well known for their flavored rolling papers. Today there are 40 different varieties of Juicy Jay's rolling papers. They use a unique triple-dipping system to infuse flavor into each and every paper. This system they created is patented of course. These papers are pure hemp with soy printed images to reflect the flavor. Juicy Jay's are usually a beginners first choice because they are fun, but they may be hard to roll by hand because they are on the thinner side. Other than that, they are a good choice to help practice with, especially because they taste great! 
Raw Black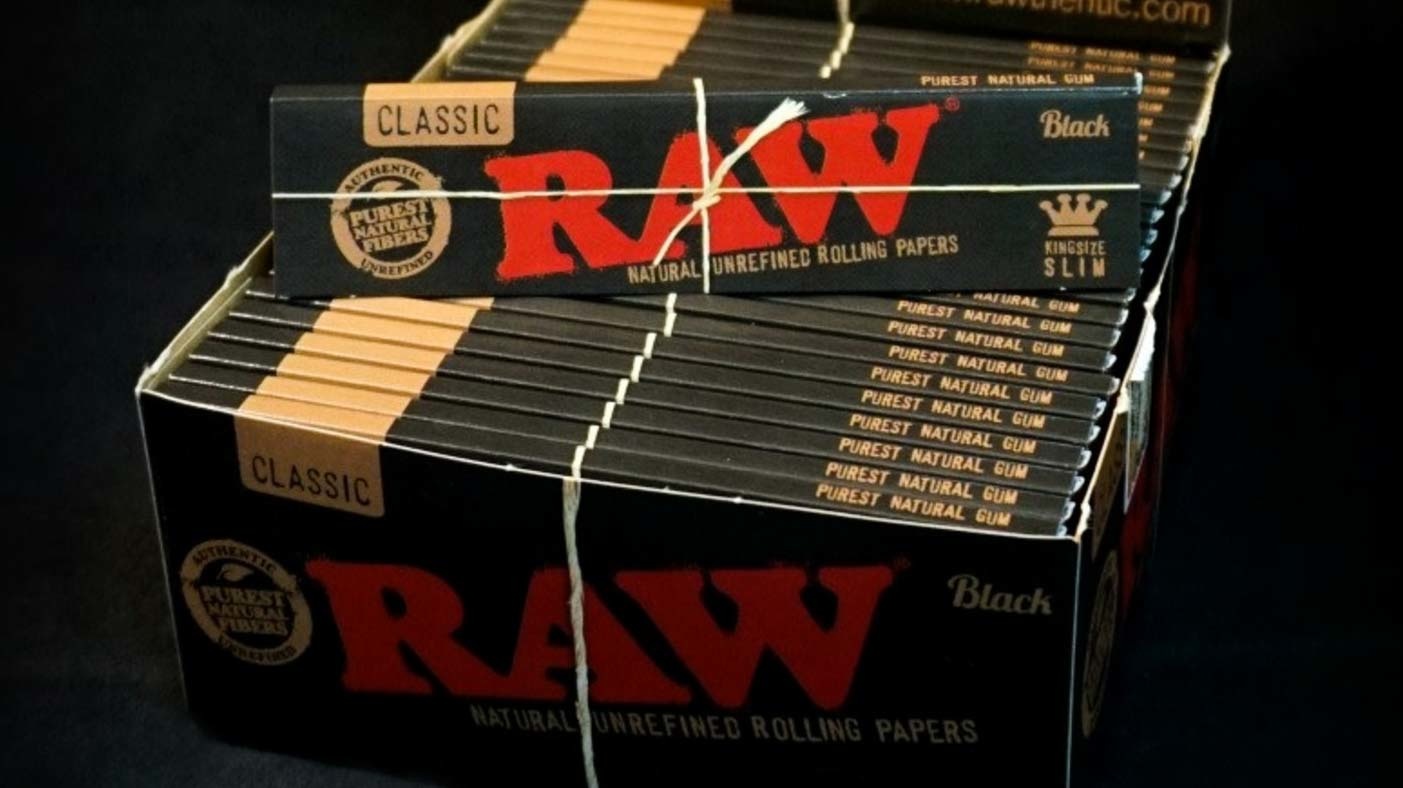 We have landed on a personal favorite on mine. Raw rolling papers is constantly innovating products to make sure they can meet the need of all smokers. Raw Black papers are for those who are proficient at rolling already. These papers are double pressed unbleached papers made from plants with zero burn additives. Raw crafted these papers to be thinner than their Classic rolling papers. They help maximize flavor because there is essentially no taste at all. For those who use rollers "joint or cigarette" Raw Black is a good choice because it goes in pretty smoothly. 
Randy's Wired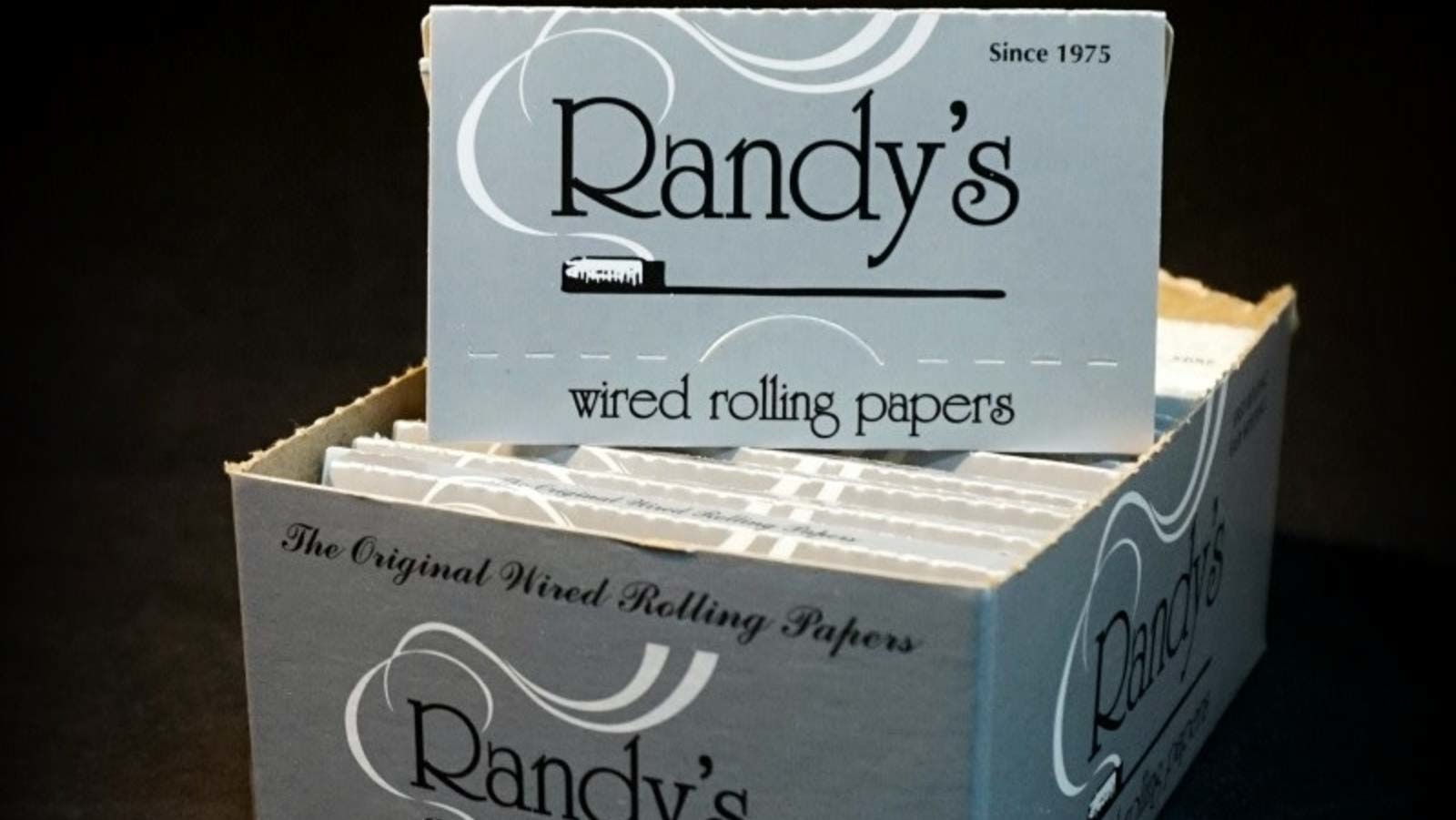 Randy's Wired rolling papers are the perfect start for anyone learning how to roll. Although, some "OG" smokers would not agree with the "help" these papers offer. Randy's Wired Papers were created in 1975 when a group of friends ran into an issue. They didn't want to waste any cannabis but smoking to the very end leads to burnt fingers. The friends tried to use clips but they had a different idea. They added a wire that as the joint burns, it is left behind to act as a handle. In addition, when rolling these special papers, they help with tucking and keeping the special herb in place.  
Club Modiano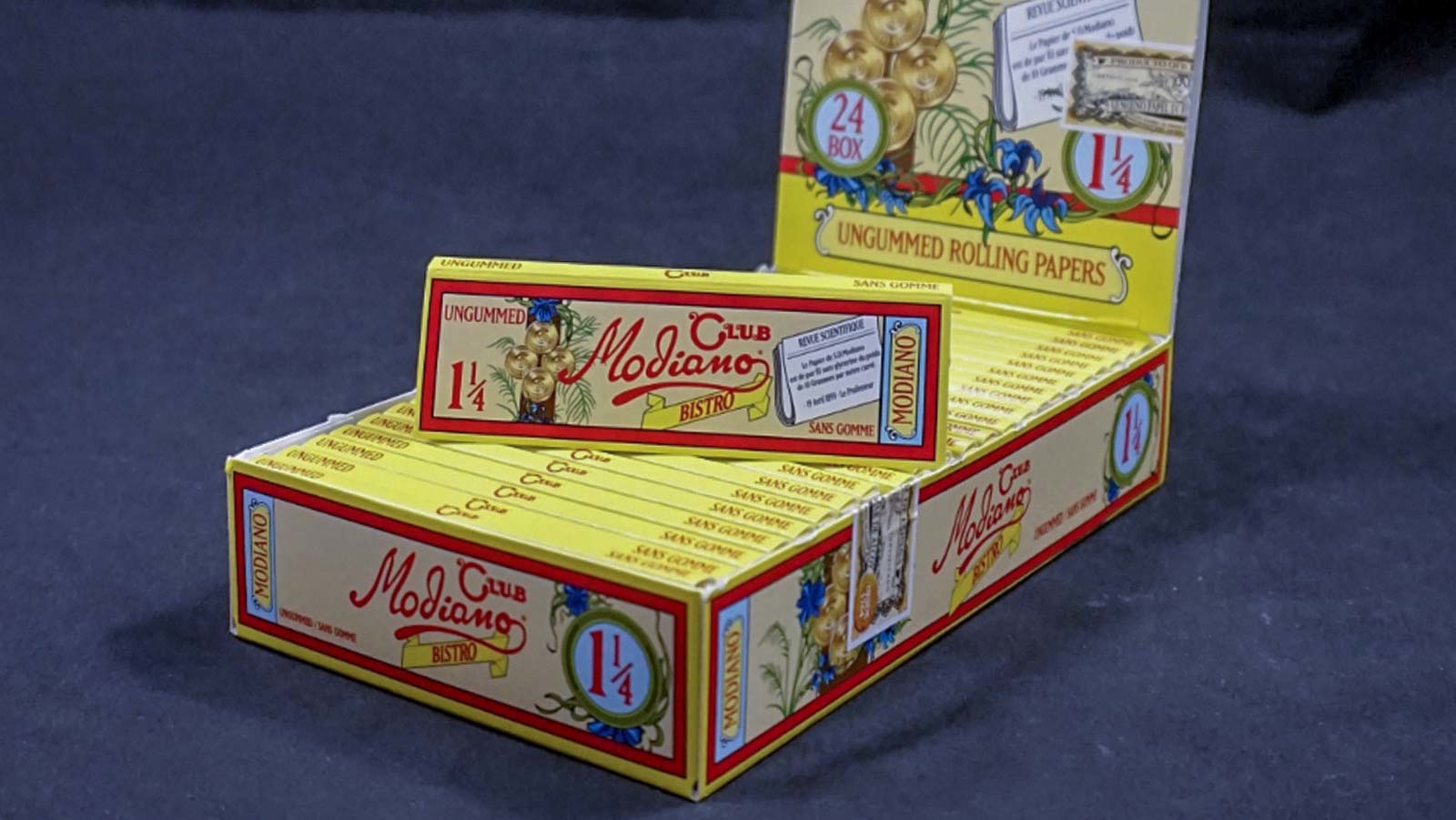 Club Modiano papers are also one of the brands that have been around the longest. These papers take some time to learn how to roll because they are very thin. A surprising fact about these papers is they are "ashless". I recommend giving these a try just to experience the disappearing paper. They come in two variety, gummed and ungummed. Only the best rollers dare to buy paper with no gum! 
Vibes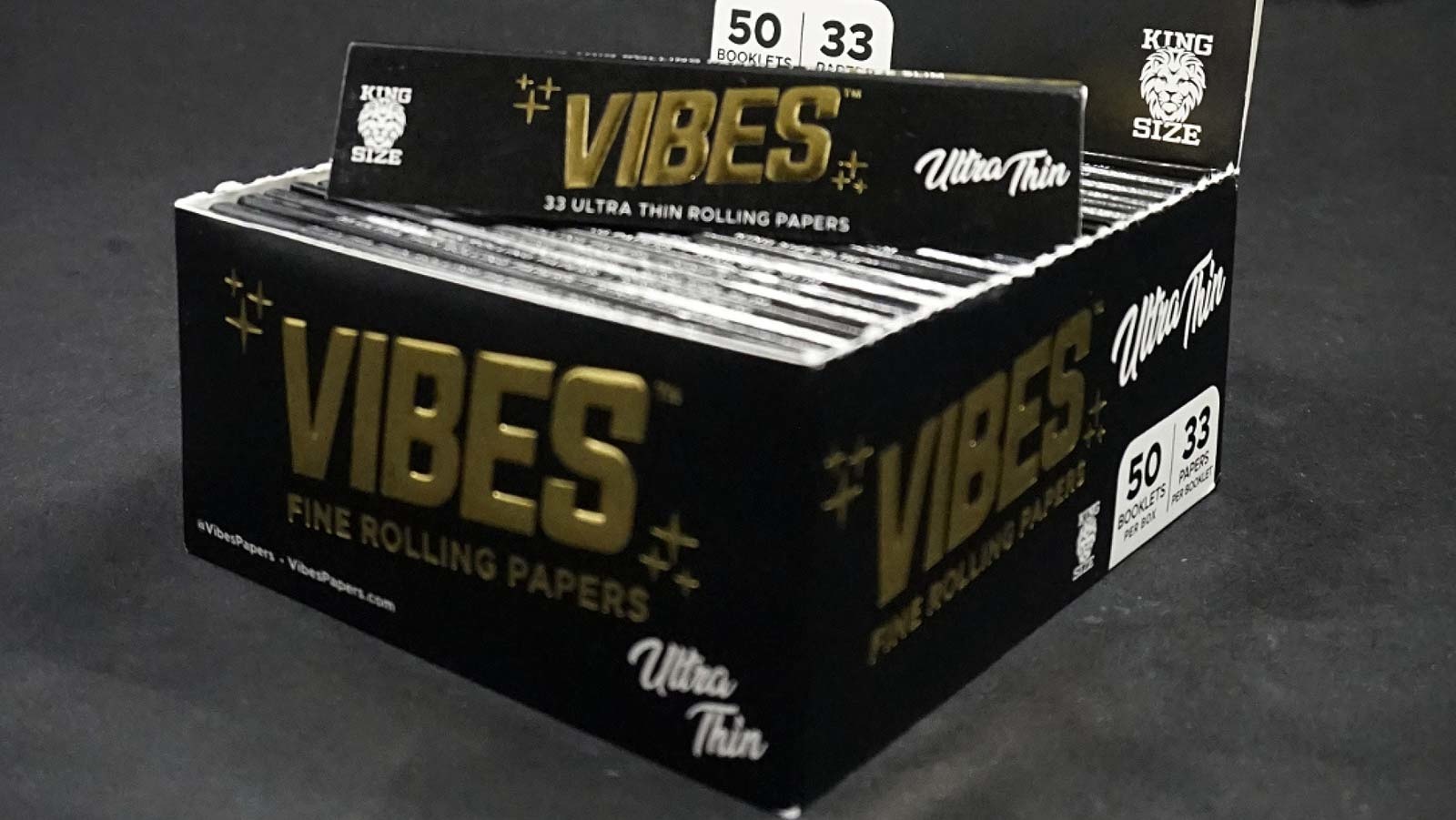 We are finishing of our list with the baby of the group. Vibes rolling papers came to light in 2019. The company Greenlane collaborated with rapper "Berner" to create these super popular papers. Vibes papers hit the shelves and were an instant hit with the cannabis community. They offer three different varieties, rice, hemp and ultra-thin. When I reach for Vibes, I always go straight for the Vibe Ultra Thins. I would say they are up to par with Raw Black papers in terms of thinness.  
So many options!
That is our listing of 10 top rolling papers and how we feel they apply to different smokers. All papers serve a specific purpose to each individual smoker. We always recommend trying a few to help narrow down what is important to you. Whether it be taste, flavor or thickness, there is always a rolling paper that will meet your needs. Stay rollin'!! Stay smoking!!